FREE CAR SHIPPING QUOTE
To get a Free Transport Quote, complete the form below or call us at :
800-998-3565
WHY CHOOSE US? Because we make you shipping easy
Services
Car Freight
Others Companies
Office in Puerto Rico
YES
NO
Office in Jacksonville Port

(NEW!)

YES
NO
Car Wash for USDA
YES
NO
Agencies Services

(gestorias)

YES
NO
Affidavit
YES
NO
Maritime Insurance
YES
YES
Port Delivery
YES
NO
Vehicle title update
YES
NO
Inland transport in PR
YES
NO
USA Nationwide Car Transport
From North to South and from East to West we are the best company in vehicle transportation. Offering the best customer service, most competitive prices and the trust that you need to feel at the moment to ship your car within USA.
Car Shipping to Puerto Rico
Car Freight is a experienced company providing safe, fast and low cost transportation from/to Puerto Rico. Our price is final, no extra cost guaranteed. We will handle all the paperwork for you. Weekly Sailings.
World Car Shipping
Car Freight Shipping work together wit Alternative Global Logistic, LLC. in order to offer to all ours customer the possibility to ship cars around the world with the NVOCC license.
Providing cost-effective and reliable overseas transportation
We will pick up your car on Auction, AAA, Houses or Auto Yards and we will deliver it on the port, ready to be shipped to you destination. Inland and Overseas services provided with a 100% safety and reliability.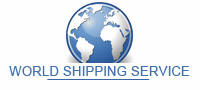 Connected all over the world
Building awesome connection with customers offering them door-to-door delivery, transporting your car fast and safe to every destination. Within the United States and towards the whole world.
Always looking towards the future and working for you
Car Freight Shipping, LLC. is always looking towards the future, looking for the best way to improve ours services and providing the right solutions for you. We are always looking for the latest technology in order to make your shipping easier.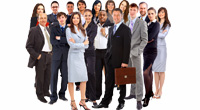 Check our Promotional Videos
Recent News
/ Stuff From Our Blog
Motorists have been warned to steer clear of autumn leaves - because they could be turning your car into a deadly fire hazard.
Testimonials
/ What Our Clients Say